The principality of Monaca is a familiar sight for SBMRL fans, and the league traveled there for the 5th time. Fresh off a pair of victories in Austin and Bahrain, everyone was gunning for Jaap Snellrijder. In just three races, he was already more than half way to his points total from last year, but he was starting from the back with some very experience drivers ahead of him.
The starting grid looked as follows:
P1 – Luigi (SM)
P2 – Rask Sjofar (SB)
P3 – The Stig (SB)
P4 – Delilah Whipplefilter (FR)
P5 – Mario (SM)
P6 – Launch Bornado (FR)
P7 – Whiplash (RM)
P8 – Jaap Snellrijder (RM)
A clean start saw the field take off for Sainte Devote, with the top five cars on the grid all piling into the corner one after the other. The Stig made a move on Luigi at Casino, but it was Delilah who saw her way past both of them and led the field into Loews.
The tight hairpin soon saw the entire field cramming themselves through, but just as they came in, they came out, with Delilah pushing on through the tunnel.
Delilah got a leg up on Luigi at the Chicane and the Stig made a charge there as well. While the rest of the field battled, Mario started to fall back, unable to keep pace with the others.
As the three front runners worked their way around La Piscine, Whiplash, Launch, Jaap, and Rask were wheel to wheel in Bureau de Tabac. Almost nothing separated them.
In the third sector, Delilah maintained her lead. Luigi and three time Monaco winner the Stig fought for second place, with the expert coming out of Anthony Noghes just ahead. However, the Stig dove to the pits for fresh rubber while Luigi stayed out in an effort to get ahead. It worked. He passed the pit exit just as Delilah was coming out, taking over the lead.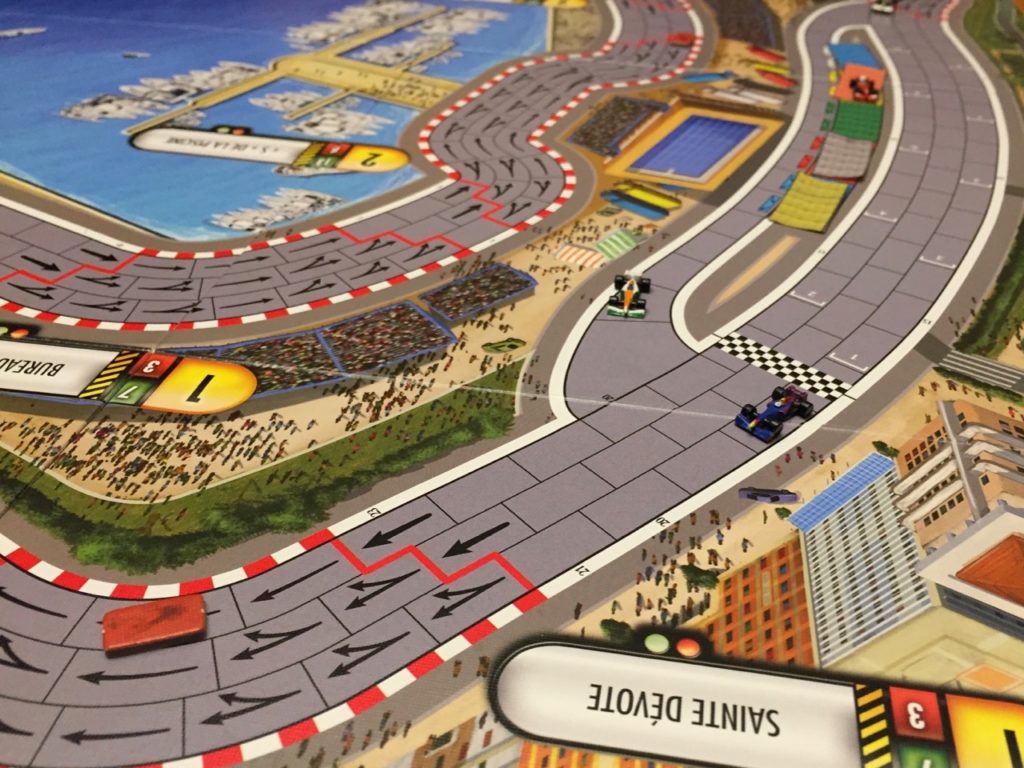 Among the chasing pack, Launch and Rask managed to stay just ahead of both Regency Motors drivers. Both were in and out of the pits extremely fast… credit to their crews here… and both managed to stay ahead of Jaap and Whiplash despite the yellow cars foregoing their chance for new tires.
The first sector of the second lap saw Luigi and Delilah going back and forth in their struggle for the lead. Neither could gain any sort of lasting advantage. While Jaap and Whiplash weren't able to take advantage of not pitting into Sainte Devote, they were able to fly through the following straight and on into Casino, catching up with the Stig in the fight for third place.
Delilah and Luigi continued to battle through Mirabeau and into Loews, but Whiplash wasn't quite able to keep up with the Stig and Jaap. Launch and Rask were not far behind, and soon caught up to Whiplash.
Unlike the first lap, where Delilah found speed in the tunnel and left Luigi behind, this time around it was Luigi who found speed and Delilah struggled to keep up. The difference was that while Luigi was ahead, Delilah was able to keep him in her sights, and she once again passed him at Tabac.
Meanwhile, the fight between Jaap and the Stig was rejoined by Whiplash, who was not prepared to give up. Launch and Rask did their best to keep up.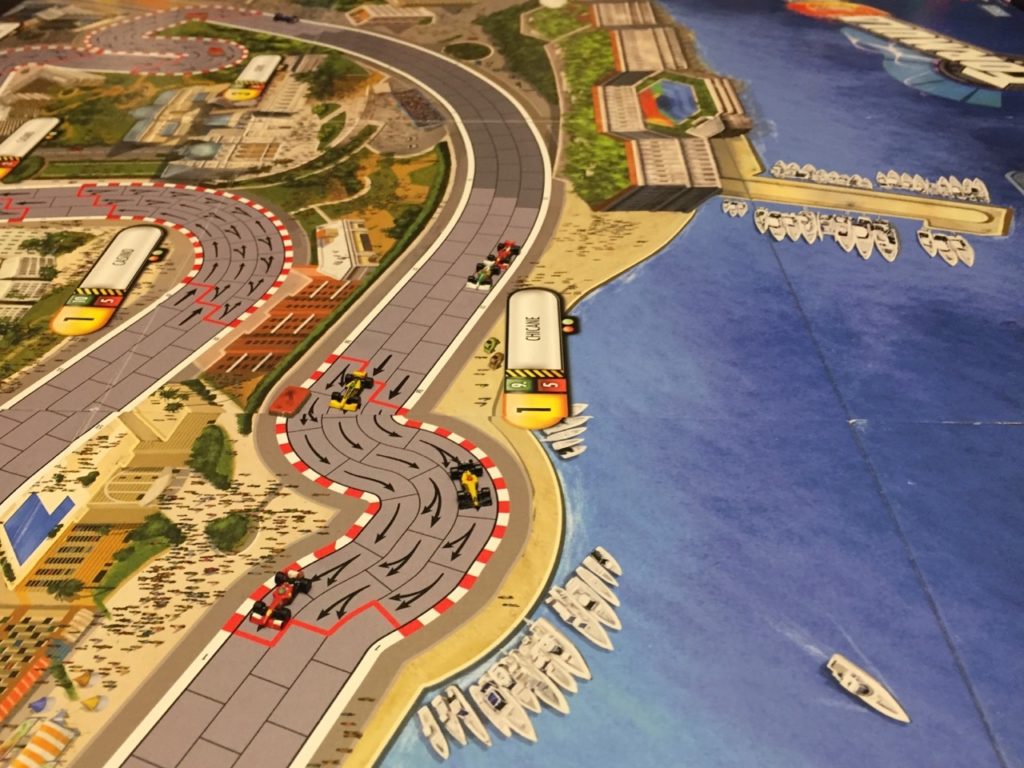 It was ultimately Jaap that would pull away from that pack and get the edge. The Stig found his car lacking desire into the third sector, and now Whiplash and Rask were upon him.
At the front, the final few corners witnessed Delilah just keeping Luigi at bay, crossing the line just fractions of a second ahead of the Switch Motorsports driver.
With Jaap coming in a comfortable third, the Stig and Rask managed to put Whiplash behind them at the very end. Launch had an utterly forgettable third sector, and was just barely able to hold on to 7th place from Mario, who looked completely devoid of any shot at moving up early.
Final Results
| | | | |
| --- | --- | --- | --- |
| Driver | Start | Lap | Finish |
| Delilah Whipplefilter (FR) | 4 | 2 | 1 |
| Luigi (SR) | 1 | 1 | 2 |
| Jaap Snellrijder (RM) | 8 | 7 | 3 |
| The Stig (SB) | 3 | 3 | 4 |
| Rask Sjofar (SB) | 2 | 5 | 5 |
| Whiplash (RM) | 7 | 6 | 6 |
| Launch Bornado (FR) | 6 | 4 | 7 |
| Mario (SR) | 5 | 8 | 8 |
Monaco was a shot in the arm for Delilah as she wins her first race of the season and gets her first podium of the year in the process. She's now tied with her teammate, Launch, for 4th in career wins. It also vaults her up to 3rd in the driver standings.
Equally important was Luigi's 2nd place finish. It was his first podium and a chance to demonstrate that he belongs after struggling through the first three races. The podium was rounded out by Jaap, who looks every bit as confident as he did in his championship season 4 years ago.
On a team level, Regency Motors, Scandinavian Blitz, and Switch Motorsports all scored 22 or 23 points on the race. Delilah's victory gave Force Ravenswood 31 points, but given how tight the results were, there wasn't much movement in the team standings.
Race Gallery